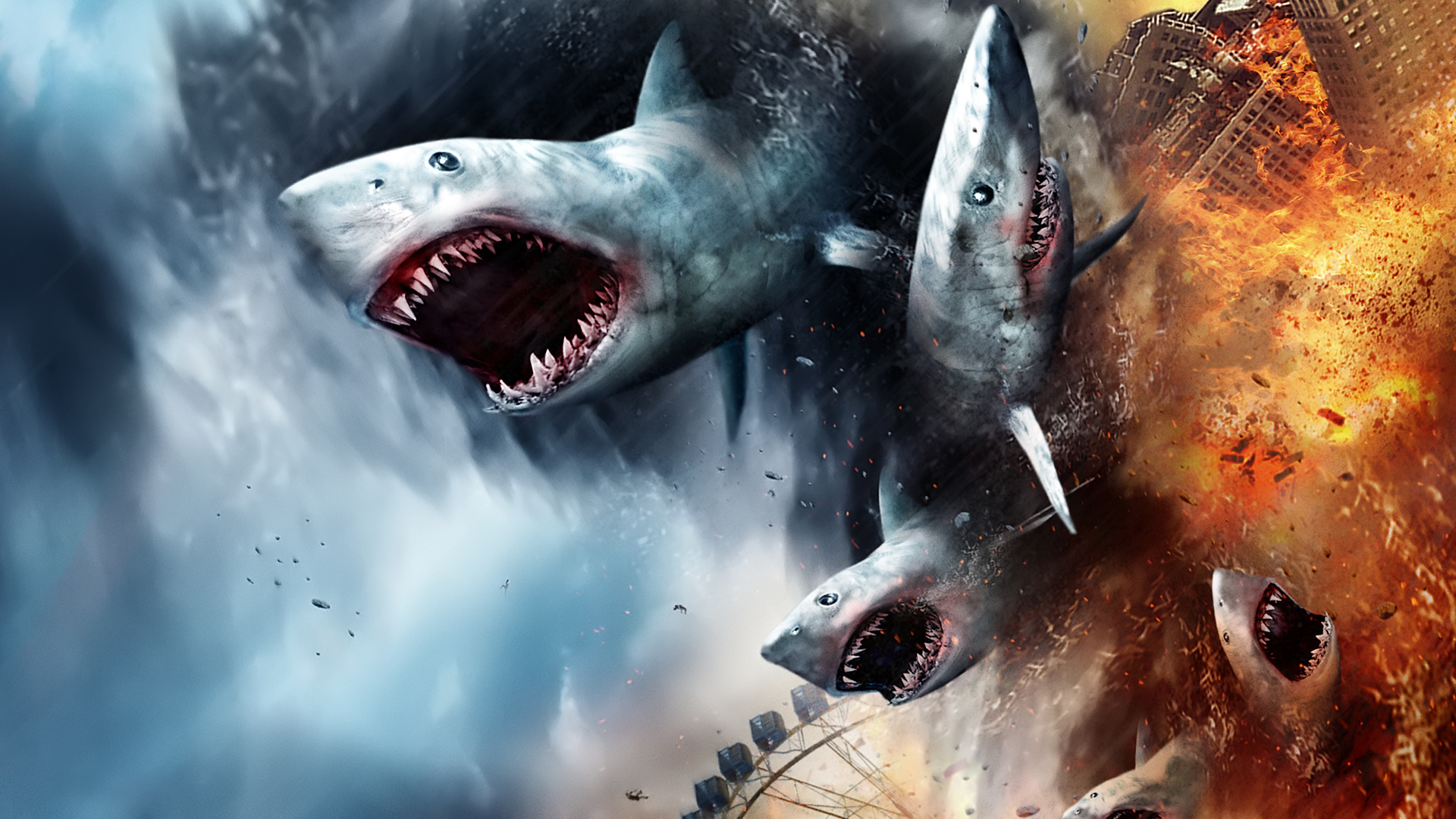 Sharknado is a film that looks so deliciously bad..
I'd like to start with saying that I have not had the pleasure
[or pain according to some]
of seeing the 'epic' film known as "
Sharknado
". I know the concept, and I find it to be ridiculous.
[which might be one reason why I want to see it..]
However, that would be a review for my
Letterboxd
account later and is
[clearly]
a different topic completely.
———————————————————————————–
I'm here to talk about the fact that
apparently
the first film was so well received,
[along with many fan made posters of parodies of the film: I mean, 'Cagenado'? : really people?!]
that there's not just
one
sequel planned, but
two
more
full length
Sharknado
films ! I only
wish
I could make this up, it's utter ridiculousness, and I'm actually kind of thinking that they look like fun
[even if they do look fucking terrible
..
]
With the second film being dubbed as
"The Second One"
, I don't know what I was expecting.. I mean, as I said above - I
haven't
seen the first film
-
but
SyFy
has had a lot of strange films come out of their studios
[I won't even MENTION 'Sharktopus'..]
: and
Sharknado
is no different.
So I'm assuming this one takes place in New York?
Even if this is just a picture, it does kind of worry me for the film. It looks cheesy ['shark happens'.. okkk?] but oddly enough, maybe that's what SyF y is playing off of. Maybe it's supposed to be utter crap, so it can draw in the audiences - I mean, that would explain the huge fan-base Sharknado already has. [I've even seen T-SHIRTS with the 'shark-nado' printed on it.. jeez] Unfortunately, there's only the news that a third film has been announced, with no [official] poster or anything yet.. although, this could be considered a good thing. [build-up is key, right?]
as bad as this shot looks, it makes me REALLY want to see Sharknado..


Be sure to '
like' the fan page for
Firework Eyes & Haunted Hearts
on
Facebook
;
which you can find here, or even follow me on
Twitter
.
[visit my profile here]
If you have a
Tumblr
, be sure to follow me here or my more horror explicit
Tumblr
here
[please be aware, that my second Tumblr page has inappropriate content for readers/viewers under the age of 18]
Have a suggestion for a new post? Send me your comments and/or ideas anywhere mentioned above. Until my next post though, CHEERS!