I'd just like to throw it out there before anyone attacks me with messages, that I love the fact that I'm Canadian. I love the people, the snow [until I feel like I'm freezing to death..], and most importantly the beavers. However, if there's one thing that I find is irritating beyond a doubt is the fact that we've only had [in my area anyways] 2 comic-cons in total.. and even if there were people like William Shatner or Lou Ferrigno; sometimes I feel I want more than that. [call me selfish]. That's what brings me to the point of "San Diego Comic Con; International". This place is definitely on my bucket list. Not only do they attract millions of people every year but they get some insane guests that come to Comic Con for questions&answering. Who are some of these guests? Allow me to list off a few that were there this past weekend [up until tomorrow].
———————————————————————————–
NUMBER ONE; Neil Gaiman [writer of 'Sandman' and 'Coraline']

———————————————————————————–
NUMBER TWO; Chuck Palahniuk [author of 'Fight Club']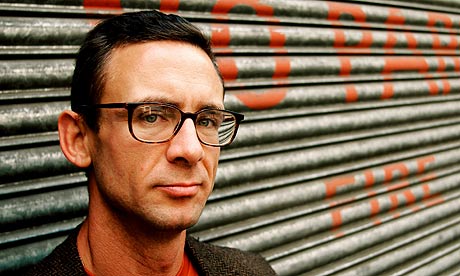 ———————————————————————————–
NUMBER THREE; Irwin Keyes [actor in Rob Zombie's 'House Of 1000 Corpses']
———————————————————————————–
I guess what I'm trying to say is that [in my opinion anyways], the 'San Diego Comic Con' gets all the more recently known actors/writers/artists. [they had the cast of Dexter a few years back.. I'd have LOVED to have been there] I guess I should be thankful for the fact that us in Ontario now have our own smaller version of a comic con, I'm just hopeful that one day it'll expand- and we'll ultimately get even more awesome people like Neil Gaiman!
[any author who draws an epic such as 'Sandman' -above- is someone I have to meet!]
———————————————————————————–
So now I'll leave it to you. Have you ever been to a Comic Convention? Maybe it wasn't a comic convention, but another kind of convention? What was it like- did it live up to your expectations? Let me know in the comment section below! Be sure to
'like'
the fan page for
Firework Eyes & Haunted Hearts
on
Facebook
; which you can find
here
, or even follow me on
Twitter
.
[visit my profile here]
If you have a
Tumblr
, be sure to follow me
here
or my more horror explicit
Tumblr
here
[please be aware, that my second Tumblr page has inappropriate content for readers/viewers under 18]
Have a suggestion for a new post/movie review? Send me your comments and/or ideas anywhere mentioned above. Until my next post though,
CHEERS.